Shop A New Portable Fridge:
It's change the way that we experience portable freezer, some of you agonized over the size of portable refrigerator, feeling too small on capacity you bought? but it would be a waste of money to re-purchase a larger size with the same function, ICECO are exciting to announce that Expandable VL35-52L coming soon —— 4 sizes in one.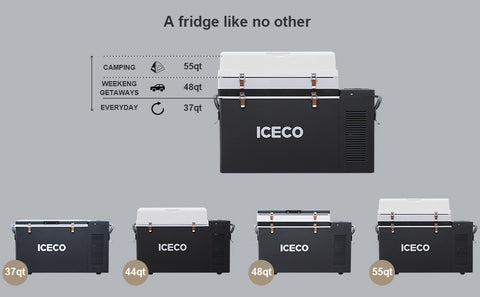 By adding the extra accessories (7qt lid, 11qt collar), VL37qt can be a 44qt/48qt or 55qt portable fridge. 


Secop (Danfoss) compressor still as its main cooling system, adopting environmentally friendly refrigerant R-134a, cooling range from -4℉to 50℉, average 0.67Ah/h, less consumption, faster cooling.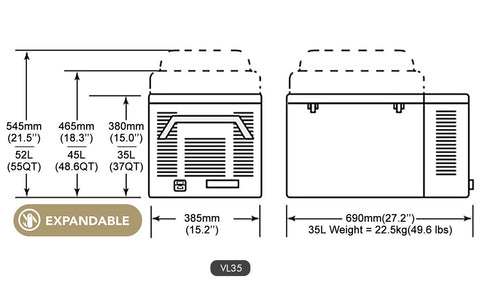 Different from ICECO other size fridges, VL37QT uses mechanical operation buttons with cover that prevent dusts and water from entering.  

Super ventilation and air flow, multiangle to heat dissipation.

You need a different capacity fridge when you stay at home, on the move or outside camping, Expandable VL35 Fridge/Freezer is designed for your needed, suitable for every car, truck and RV.